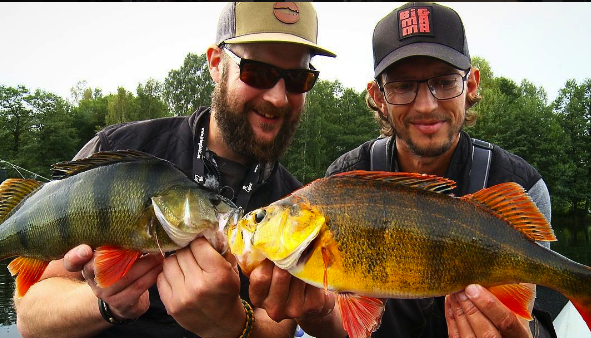 This time around it's time for the gentlemen Daniel Bergman and Steffen Jensen in team Vision/Fly Dressing – the fly guys… You have met them in Perch Pro before and if you are interested in reading our last talk with them hit link in bottom
Interviewing with Daniel and Steffen is a true pleasure, always fun and a lot of things to learn. They are really two super-nice guys, incredibly generous with there skills and knowledges. On top of that, they hava lot of humor. As our qoute-mashine Ernst K would put: "I löv it!!!"
We've arranged a slot to talk Perch Pro. It's 11 o'clock and I call Daniel. Within a minute Steffen too is tangled up in our… Menage… a threepart call.
Daniel, Steffan – Perch Pro time – how does it feel to be back? 
It's an awesome feeling to be back again. It's feel very different to last year though.
The big difference is that we come so much better prepared this year, with a more serious plan and having the conditions under control. In general more top of things and the attitude dialed to COMPETITION!
Last year we more sort of played it by ear. And we fished in an area where we really had not fished that much before. It is like going to the sea in another country where you really have no insight at all. Only that someone has said there is fish around. This year we had plan!
Ready for a comeback?
We can't say we are not happy with last years result… but of course we want to win. Last year the target was to catch the biggest fish in the competition. Minimum one 1kg fish every day. This year we want to win!
Ed. com. Daniel has promised to shave his beard if they win.
We will bring a shaver to the final at the fishing cruise. You never know...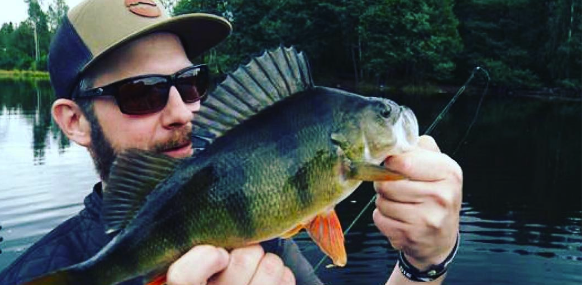 Before starting talking about the competition – What's your view on the perch fishing development this year? Any development at all?
On our side there has been a lot of development and improvements. We have fished much more compared to last year. From time of the water comes learnings that we have been able to put to good use.
How much have you trained this year?
It was really only one week of focused training before the competition and a few days here and there on top of that.
During the training we fished from dusk to dawn. Only during that week our technique developed a lot. The big difference was we learnt the small differences between catching and not catching.
There are so many small details that determines if it works or not. We are talking about retreiving speed, different retreiving patterns, et c. Learnings that has come to good use also in the other type of fishing we are doing. When you fish as intensively as we did during training, you become very aware of what you are doing and how you are fishing.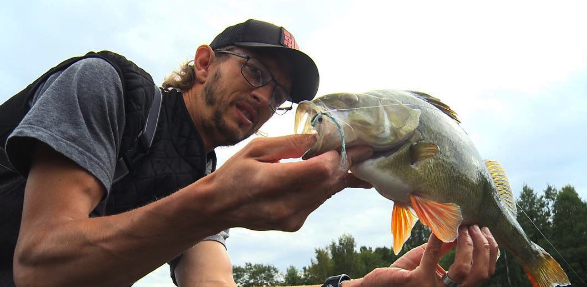 What are the big differences fishing as a team?
When you are fishing as a team you always have the opportunity to check, measure and compare. What's working and not working. Many times it is the subtle, small things… But oh – do they make a difference. Then it's really good to be two persons fishing and testing different things. You get the results in half the the time so to say.
We have tried all possible methods, material and techniques you can imagine just to see what works the best for us. One of the things we learned is that the line sink 3 is the the one that worked the best for us during the competition.
During the training we even used spinning gear and jig fishing to learn what works and to get benchmarks. In that way we get some kind of baseline, a referencepoint on what works and we can the use that in our fly-fishing. Since we are up against spin-fishing guys fishing with jigs and hard baits it's good to learn from their way of fishing. It also gave us som competitive spirit also during the practising.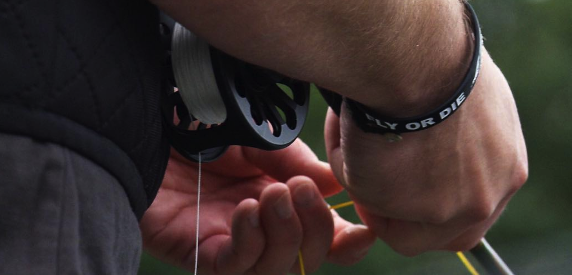 What is the most important thing during training – spots or techniques?
I think we need to say both!
We kept so much more track during the year and we had so much better information on spots and conditions leading up to the event vs last year. That real simplifies things and we really knew where to go straight away to catch the Perch.
We have trained on so many different locations. The ones that didn't work during training we just ignored during the competition. We had a very good priority list on locations and conditions. We knew as soon as we hit the water what to do. A good plan to fall back on plain and simple..
Another thing that was different this time was that we spent a lot of time in a very big area. Not all spots worked during the competition. But if one spot failed, we just re-located to another pre-determined spot. All spots where already tested but conditions change and therefore also different spots work at different times.
But even if you are really dialed in when in comes to spots, it does not make a difference if you are not fishing with the right technique no matter how much fish there are around.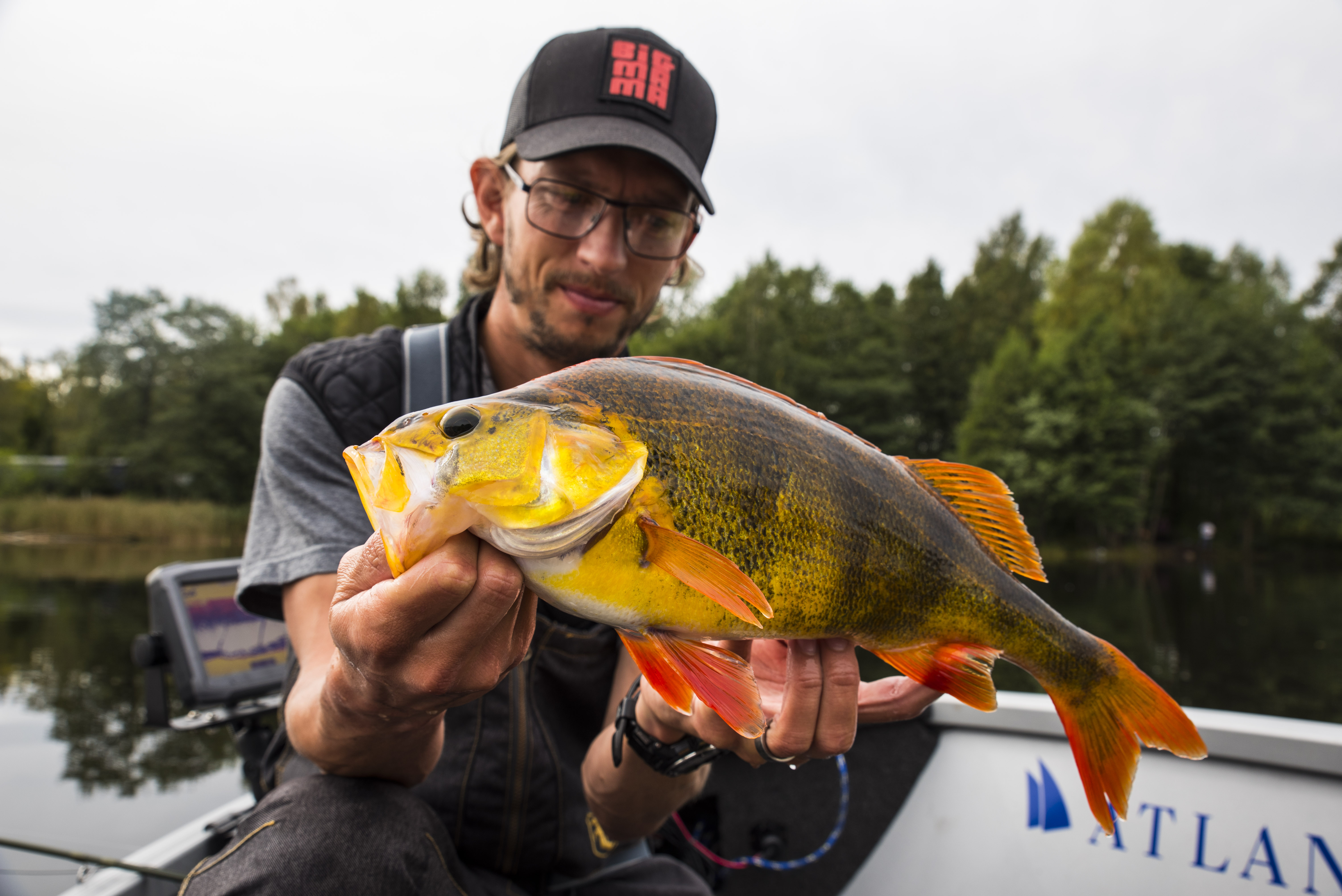 Any changes in tactics?
Flies – fish-simulating flies turned out to be the best choice during these days and conditions. We had insane amounts of bleak around us from time to time.
We tried a lot of things during training to find out what worked best. When it was game-time whe practically only used two flies. Both bait-fish patterns.
On top of that we have experimented a lot throughout the year. We have tried different lines, flies, patterns and sizes.
The training becomes more interesting when you are playing around. And then when it's game-time everything is already decided. It is better to have the mess-ups during training than during the actual competition 🙂
Another learning from this year is to keep on varying. Variation is really a key to success.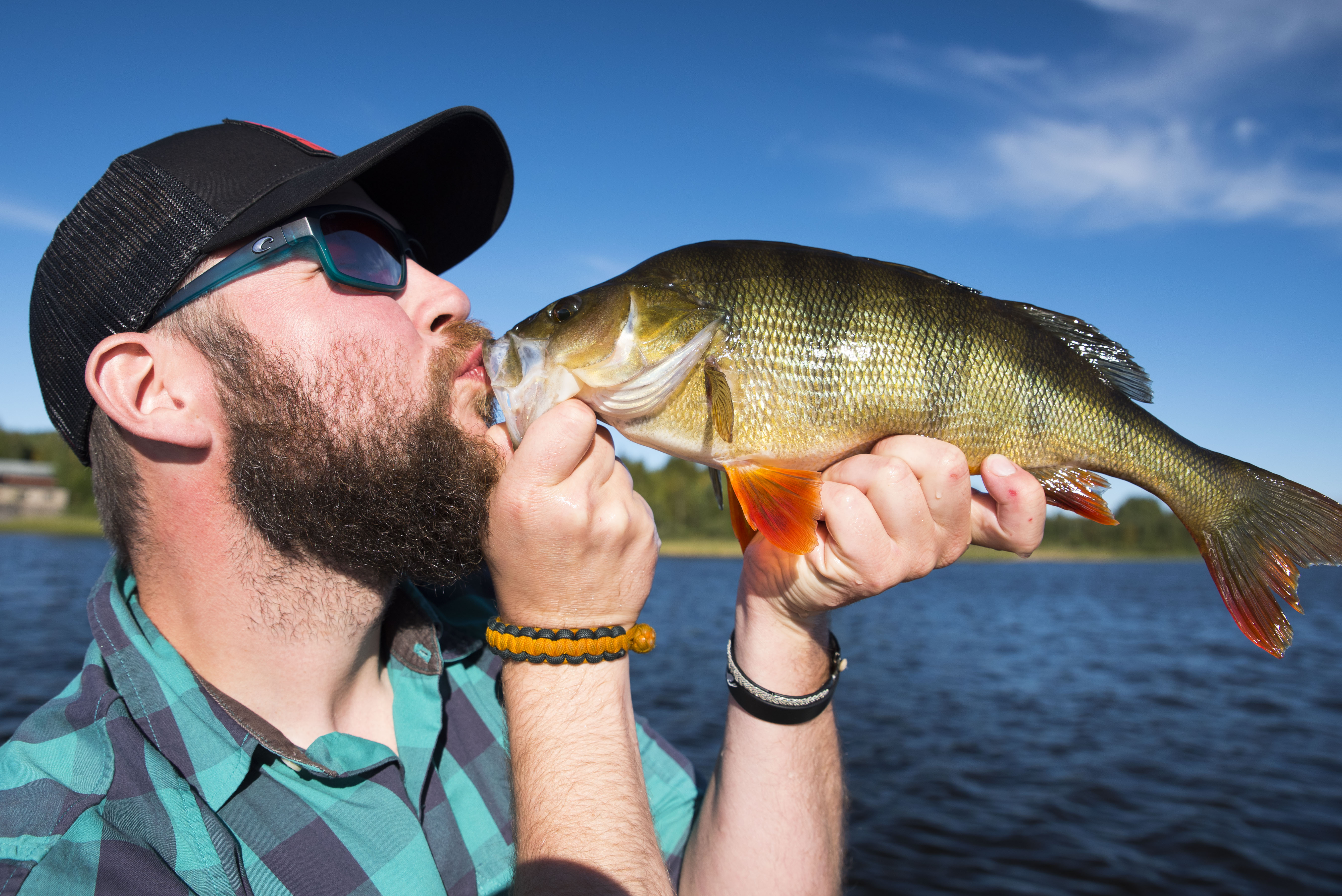 What equipment did you use?
The Vision ABBO-kit loaded with a sink-3 line, just like last year. It's simply brilliant. It's a good kit that works for stream-fishing as well. That's basically it, everything we used during the competition.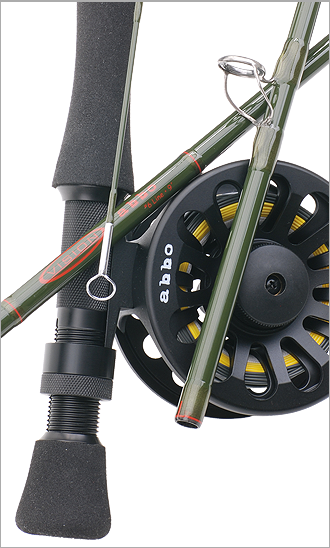 How many rods did you use?
We have 3-4 for rods ready all the time. They are stowed away to keep the boat clean and easy to work. 
While on the subject, we had som much better structure in the boat this time. Rods ready-rigged in socks to avoid any tangling.
This year we also had another boat, an 16,5 ft Alumacraft. The extra space really made a difference.
The space is needed since you want to bring everything for all conditions. We had 15- 20 boxes of flies + the rods, extra forceps and all other stuff. Double and trippel of all equipment should be easily available. All the stuff needs to be in arms reach – you save so much time not needing to run around the boat looking for stuff. On top of that you have a photographer that takes a lot of space. Otherwise it would'nt be any fun if you could not see the mayhem:-).
While on the topic of gear – how important is the trolling motor and other electronics?
All the electronic stuff is really helpful for finding fish and structures. Of course the trolling motor also simplifies things so much.
Trolling motor – is it really necessary?
It is a must-have in order to fish speedy and efficiently. Anchor also works well but you are faster with a trolling motor. You can make shorter moves without starting the big engine and you can spend more time fishing instead
In certain spots probably anchor would have worked better but we used the trolling motor to save up time. You don't need to fiddle around with rops and stuff pulling the anchor.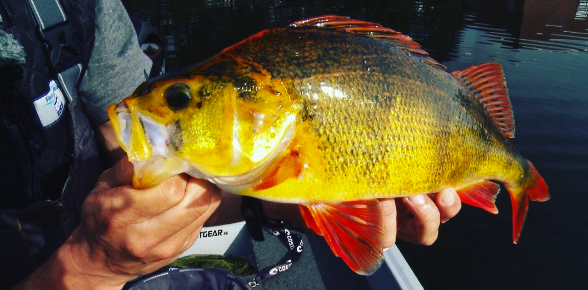 With time as such a crucial factor – how do you optimise your time besides the fishing. Like when do you eat? 
You have to push food in Steffens mouth. Otherwise he would not eat. He is too focused on the fishing. Then it simply becomes my responsibility to act like mom and make sure he eats. He really gets grumpy if he's not eating. It's like a relationship in the boat. What the one doesn't think of the other person takes care of.
It is really necessary to make sure you have enough energy in order to stay focused on the fishing. Bringing a few chocolate cookies and having Nutella around is a good idea. That is quick energy. On top of that some nuts and a few "Bauer Power-sandwiches" is good (recipe below)
You also have to make sure that you eat a good breakfast and eat a proper dinner ie build energy depots for the tought fishing days. Drinking water and a coke also is good.
---
Recipe for the "Bauer-Power-Sandwich"
– Rye bred (The bigger the better)
– Tapenade (Take as much as you can before becoming ashamed)
– Salami (There is no such thing as too much)
– Brie cheese (As aboce)
Eating instructions: Preferably eaten standing up…. between the takes.
---
Do you have time for a coffee?
Unfortunately there is not that much coffee during the competitions. Daniel is addicted but during while competing there is an un-healthy amount of time between the cups…
Your best tactic-tips to our readers?
Right location is really key. Try to find spots that you know or suspect hold fish. If you are not in straight away – stay and fight.
Use electronics if you have the opportunity. Echo-sounder can really be useful to find fish and spots that can hold fish.
Variation is everything if you not are getting bites at a good locations. Change your retreive, fly, sink rate. Maybe even try spinning. If you get action then, you are doing something wrong with your flies.
Finally – will we see you at the fishing-cruise?
Yes – of course. We will be all over the boat and if we can't be found, most likely we are at the stern fly-fishing Nothing beats the feeling of fly-fishing in strong head wind.
During the sunday we will be in a corner tying som flies
//Danne, Mange och Peter
We hope you haven't missed our other interviews in the series on perch fishing during to fall. You will find our interviews with other Perch pro Teams https://www.fiskefuralle.se/?s=perch+pro
If you like what you've read, pls follow us in Social media to get heads up on posts and news
Link to Facebook here
Link to here
Insta: Look for fiskefuralle