Then we had come to he point where we have enjoyed four episodes of this years season of Fly Vs. Jerk. It has been exterm sly interesting so far. For me, it really is my well needed fishing fix. I am almost like a druggie needing my dose every Friday so that I can keep the withdrawal symptoms under control like the fishing addict I am. And my family has become co-addicted … Not of fly vs Jerk (yet) but the fixing around fishing I occupy myself when I can not be on the lake. It is both cozy and fun to build lures, airbrush painting and tie bucktails when your daughter is helping to build. Great fun … But now I ended up a little off-topic as usual. Easy to dream away … It was Fly vs Jerk thats the topic of the day.
Besides that it is easy to start day-dreaming and finding yourself trying to set the hook in your sofa there is also a lot interesting stuff to pick up from the shows:
Lets remember that we have some of the fines, best and nicest top anglers in Scandinavia (and Ireland) participating in this show. Their skill level is incredible. And they get to fish the water of their choise that they know like the back of their hands (besides the mighty Finns of course. And the have all sorts of electronics at their dipsosal. An still – no action at al! And not only in one spot, but for all teams in all locations.
I think this serves as a good reminder for all (like me) who still are waiting for the first open-water session having the feed in social media filled with big pikes resulting in stress, anxiety and performance stress. Let's remember it's angling we are doing, NOT catching. That is also what makes it exciting. You cannot just make up your mind and go out and catch a meter fish. For most of us, including us at FiskeFürAlle, we need to let the life dictate when fishing is possible, not let good fishing conditions dictate the rest of our lives. Of course it is a choise we have made all of us, but we need to also keep remembering that we go fishing no matter what the conditions are and that even the best come home empty-handed some times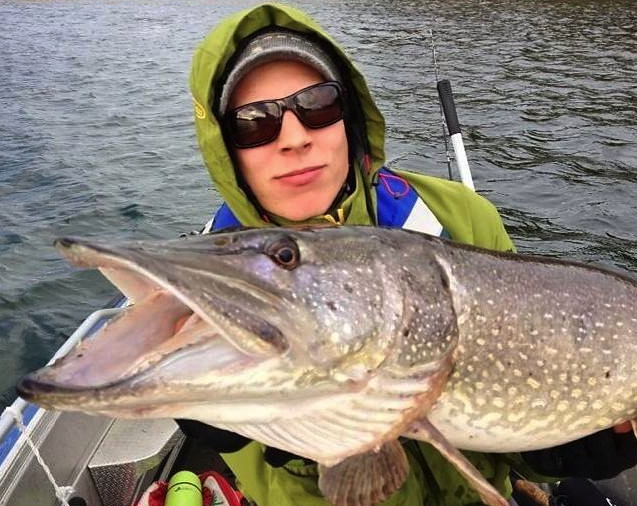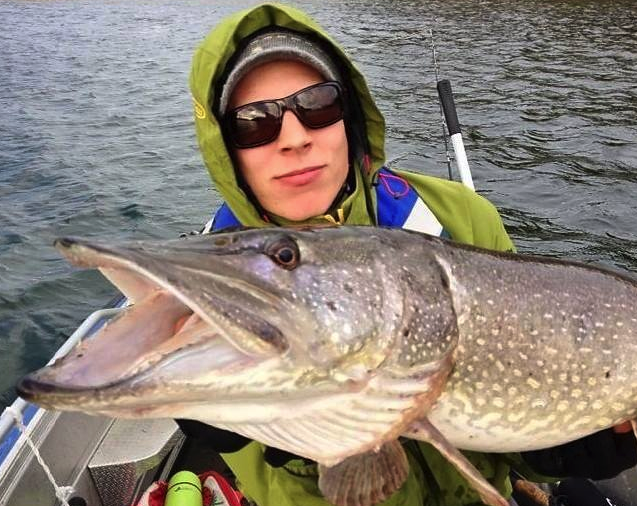 One thing I will remember from the interviews are the truths from Pyry Granlund.  "Fishing is all about location, location, location and then skill". The mighty Finn and his partner in crime, Tuomas has chosen to fish an incredible body of water, with rather limited geography and acknowledged as a big pike location. But they do not know their way around the water. Even for these extremely skilled anglers with enormous experience from their home waters, access to sea charts, all kinds of electronics, you still need the local knowledge. Of course you decrease the search time if you have experience but you need that lokal knowledge. Not only in general but "what is hot now"… Fish move around… Worthwile bringing to my own fishing since I have spent the last 2 years fluttering between different bodies of water out of curiousity.
We are also very excited to see and hear about the tactics employed and the game plans. I was fascinated during the interview with Nikluas Bauer about how incredibly well thought their plan was. Numbers, numbers, numbers, but the for every third spot add a spot with potential for big fish. And it has payed off….Catching a 12kg monster like Niklaus did is a university degree in big pike.
Same goes for Trummans and Pierres tactics. Day 1 size, Day 2 numbers, Day 3 size. Clever thinking and fun to see how they vary their fishing and choise of location. And they get it to work.
This season also serves as a school book for me regarding fishing that I have not done but am mentally preparing for. I am an archipelago fisherman. I spend 97% of my time in the archipelago fishing depths less than 3m. I know (sometimes) where to find the fish. Here I sit, like an absorber, sucking in all I can when Mathias and Pierre talk about their pelagic fishing. How they emply the electronics to find fish, considerations regarding baits, depth, retreive et c. So far in the series it has not really been an easy journey for team Shimano/Normark but the are very very skilled anglers and things will change…
The same goes for the river fishing Trumman and Pierre did day 1. Where do they look for fish. How do they find fish and how do they interpret the sounder. Fascinating to say the least. I do not think Kanalgratis thought of this as a fishing school, but for a nerd like me that is exactly what it is!
I cannot write this piece without sending big ups to Trumman. After so many years of pike angling, working with fishing and more 10+ fish than an teenager has pimples the fire is still their. I am pulled into his incredble vortex of fire, passion and energy. Trumman is on fire and that is evident in all scenes. I just want to go out there and fish my self. Wow – or as someone else would say:  – "I caaaan't beliiieve it" 🙂
Finally we at FiskeFürAlle can only say thanks. We are proud, humble and happy aobut the fact that all teams wanted to answer our curious questions. We still feel like kids outside a candyshop pressing our noses to the window… And then someone is letting us in and we get to talk to these fishing-Ninjas.
What struck us the most (besides their amazing skills and knowledge) was what fantastic representatives for sport fishing these guys are: nice, humble, competent and above all: sharing their knowledge. Big ups!!!
While writing this ep 5 is coming up and the grand finale at the sport fishing fair is closing in. I was not on location in Jönköping last year when the show was aired. But Peter was and he gave me a vivid description of the incredible sensation, tension and show it was. I actually have mixed feelings about this. On one hand I am really looking forward to the finale, on the other hand it means that Fly vs Jerk 7 is over… But that also means that season is coming… And there will be a big party after the show at Enzo Ballroom 🙂 If it even gets close to the Perch Pro event it is going to awesom. I hope you have tickets and we could meet there. If you haven't – get tickets and we have a nice chat over a glass of something 🙂//Mange
If you want tickets for the party you can find them here
Ps. We are on Facebook, Instagram and Youtube. pls subscribe for latest info and all new posts.
Directlink Facebook is here
Directlink Youtube is here
In Instagram – look for FiskeFurAlle Ds.